Part 2: Meet the Alliance's Fantastic Four
Welcome to part two of the "Fantastic Four" series, which examines the lives of four nonprofit superheroes in the Alliance network. Whether they are nonprofit employees, volunteers or donors, each of these special people rolled up their sleeves to do the hard work required to improve the quality of life for all of us.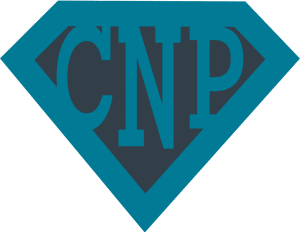 These nonprofit superheroes don't wear capes, but they are certainly saving the world.
---
Meet Drenda Tomlinson
Drenda Tomlinson was supposed to be a homemaker. Or at least that is what her mother thought. But "Dee," as she is known to her friends and family, had other ideas. She knew that the world needed her – so she made a lifelong career of helping others.
Drenda was introduced to the Alliance by her youngest daughter, Susan Tomlinson Schmidt, CNP and president.
"In those days, women could be a teacher or nurse – so I chose teaching because I thought it would be easier," Drenda teased. Although most would not describe a 37-year career teaching teenagers as "easy," Drenda's love of books and young people helped her excel as a high school librarian.
Drenda eventually retired from teaching, however, she continues her calling through volunteer roles. Whether it is at her church, in her grandchildren's schools or within the halls of the Nonprofit Leadership Alliance, Drenda finds volunteering to be a great way that she can continue to fight the good fight.
"I went into teaching because I wanted to help, which is also why I support the Alliance. They are training people so that they can go off and help others… the compounding effect means hundreds of thousands of people have a better life because of what the Alliance does."
In addition to her volunteer time, Drenda supports the Alliance's mission through an annual gift. An easy choice because she gets to see firsthand how the organization is a good steward of its resources.
Dee's true superpower is her love of helping others – something she commits to doing each and every day. "I may not be able to do everything needed to fix the world, but if I can brighten one person's day, then that is a good day for me too."
Want to support the mission of the Alliance as we build the next legion of nonprofit superheroes? Click here.
Want to read about the other members of the Fantastic Four? Click here to meet Bob Kendrick.