Written by: Javan Van Gronigen
Reading Time: 5 minutes
Social impact organizations often encounter the paradoxical issue of spending money to fundraise. It's important to reap the highest return on your investment (ROI) so you don't lose money on conducting outreach for your cause. 
One of the best ways to maximize your ROI on outreach is to cultivate your digital presence through marketing. While digital marketing is usually associated with the for-profit world, your social impact organization has just as much to gain from having a strong online identity. By leveraging digital channels, you can reach past your local community and engage prospective supporters across the country. 
It can seem confusing at best and daunting at worst to establish your digital presence if you've never done it before. But we've got your back with several essential steps you can take to boost your organization's visibility. Let's explore how you can promote your social impact organization to new target audiences, all through digital marketing.
1. Collaborate with nonprofit influencers.
One of the best ways to get your content in front of new audiences is by collaborating with nonprofit influencers with significant viewership. You'll gain the attention of their devoted followers through your partnership. Plus, you don't have to partner with household names for your collaboration to be successful. Influencers with more tight-knit audiences are more likely to have a relationship with their viewers, so they'll be inclined to go to their events and collaborations.  
One popular influencer event is an online panel. According to NXUnite, there are hundreds of nonprofit panels featuring thought leaders in the sector. This provides a great opportunity for you to leverage multiple influencers' audiences. Once you have a topic related to your campaign, reach out to suitable colleagues and pitch the idea. Then, host a panel discussion with prepared questions, as well as an audience participation segment. Be sure to have your panelists promote their appearance to their followers so you can get an attention boost from it.
If you're looking to bolster your short-form content, consider asking a colleague to author a guest post for your blog. It's the hub for your original educational content, so it's a natural place to release campaign-related content. This provides a mutually beneficial opportunity for them to be featured in a credible publication and for you to leverage their audience. 
Whatever you end up doing with your influencer collaboration, you'll gain credibility by being associated with an expert in your field. Don't forget to include a blurb about your campaign and a link to your donation page so your audience can easily contribute.
2. Use your website as a tool.
As the hub for your nonprofit's digital presence, your website is a valuable marketing tool to establish your credibility, connect you with prospects, and promote your campaigns. But your visitors are more likely to stay on your website if it's properly optimized and functional. Here are some steps you can take to ensure your visitors have a positive experience:
Optimize your performance.

According to Fifty & Fifty, your digital performance

is one of the biggest determinants of your visitors' engagement on your site. Some fundamental aspects of high-quality digital performance are fast page load speeds and mobile accessibility. Use tools such as

Google Lighthouse

to pinpoint any unnecessary code that slows page performance and address the issues within your CMS. 

Use intuitive navigation.

Some helpful tabs to include on your website include "Ways to Give," "Contact," "About Us," "Get Involved," "Our Community," "Events," "Resources," and "Programs." For simplicity, organize your information to fall under these categories so your visitors can quickly access what they need. 

Include calls-to-action.

These clickable banners are used to capture your visitor's attention and prompt them to complete a certain action. Design your CTA to be eye-catching, direct, and

branded to your organization

. We recommend linking your online donation page for easy access.
Any social impact organization can make a website, so it's important that you make yourself stand out from the moment your visitor clicks on the page. Optimizing backend components, such as your code and page layout, will make all the difference.
3. Hone your social media strategy.
With more than 4.3 billion users, the place you'll receive the most digital traction is on social media. This is a double-edged sword—more users mean more effort on your part to stand out from the crowd. Luckily, there are social media platforms for nearly every niche.
When creating your social media profiles, less is more. Instead of spreading yourself thin across many platforms, determine a few to prioritize that have the most potential to reach your supporters. Here are some ways you can gauge if a social media platform is right for your needs:
Average user age

Type of content

Purpose (professional networking, lifestyle posting, blogging, etc.)

Daily active users from your community

Platforms your current supporters are already using
Use these criteria to narrow down which platforms are best suited for your needs. Next, work with your team to create a social media strategic plan outlining your posting schedule, the type of content you'll create, how it'll support other aspects of your campaign, and your overarching goals.
Using social media as a communication channel allows you to build personal relationships with followers near and far. Take this chance to not only support your fundraising efforts but to convert casual page visitors into invested supporters.
4. Apply for the Google Ad Grant.
Your website is more likely to be seen if it's ranking highly for relevant inquiries on the search engine results page. Google provides a valuable opportunity for nonprofits to leverage their high search traffic through the Google Ad Grant program. 
The company awards qualified 501(c)(3)s with $10,000 of premium advertising space every month for no charge. Make sure you know what you want to advertise ahead of time, whether it's a one-time fundraiser, an event, or a capital campaign, and always incorporate your branding.
Wrapping Up
If you're new to digital marketing or just want to try fresh techniques, consider working with a purpose-driven marketing agency. They're professionals in branding, boosting your visibility, and optimizing your digital performance. Plus, they're experts in the nonprofit sector and what piques donors' interests. 
To get started, look at your budget to see what kind of commitment makes sense for you, and reach out to a marketing agency to augment your digital marketing efforts and narrow the distance between you and your prospective supporters.
---
About the Author: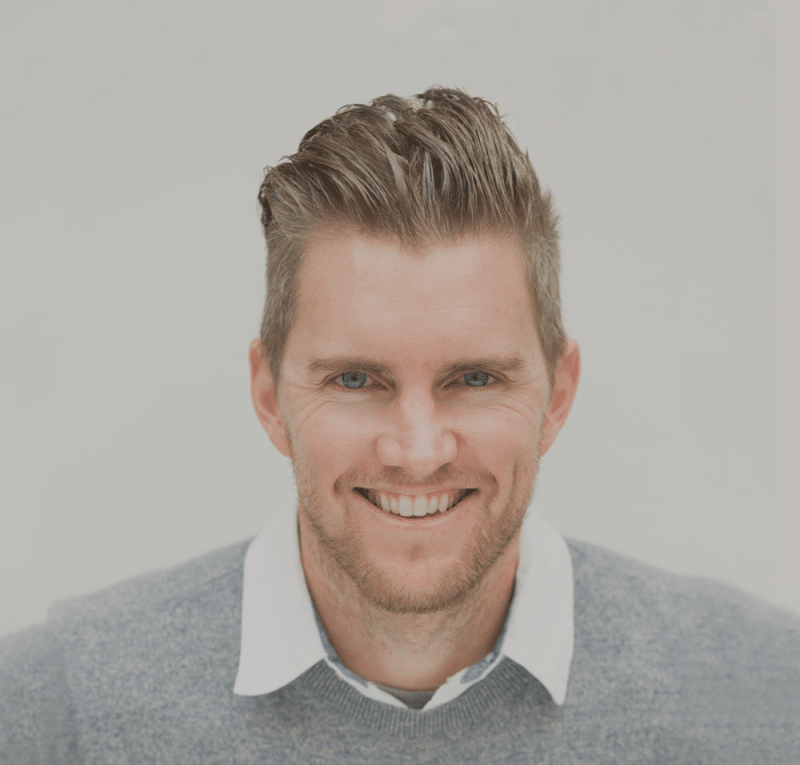 Javan Van Gronigen Creative Director | Founder
As Founder and Creative Director of Fifty & Fifty, Javan is the tip of the proverbial spear. Javan started his digital design career 20 years ago as Art Director for what is now one of the world's largest digital agencies (Mirum, a JWT Company). He then moved on to Invisible Children where he was responsible for managing the team and all digital assets through the entire historic Kony 2012 campaign. At Fifty & Fifty, Javan has participated in and led every project, including 300+ websites, campaigns, and brands.