The Power of Know Building Team Capacity Training Series
Building Team Capacity Training Series
Keep your team moving forward! Our easy-to-implement Team Capacity series is designed for nonprofit professionals in the virtual world. Share these relevant topics and bring your group together for meaningful conversations that move your mission forward. Enter your email below to unlock the full training series and start training your team for success.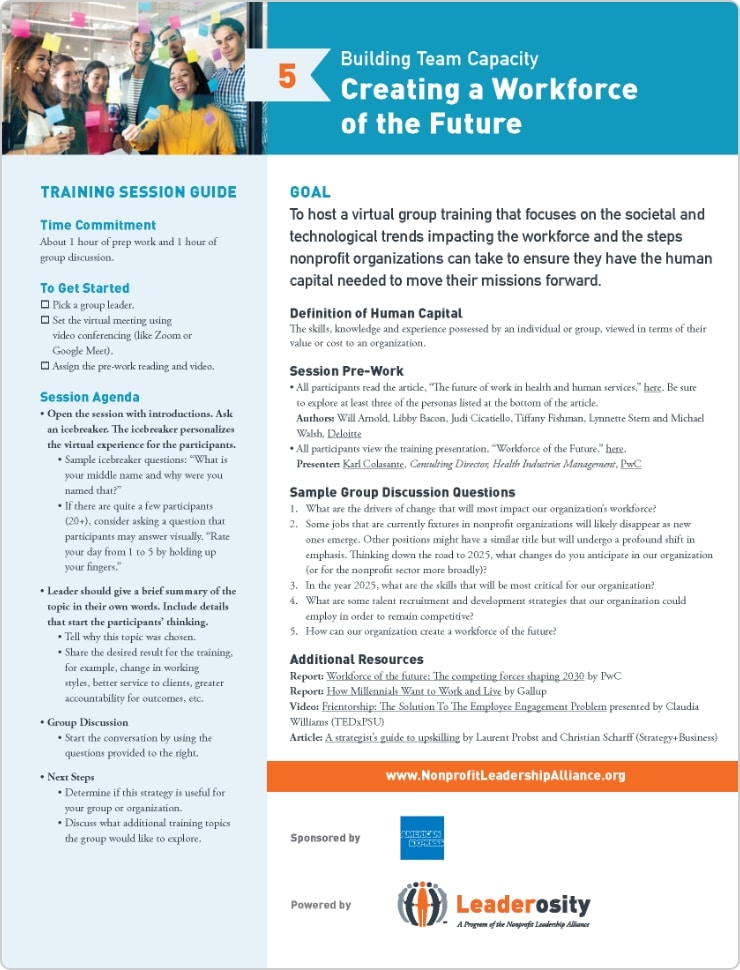 About the Nonprofit Leadership Alliance
The Nonprofit Leadership Alliance strengthens the social sector with a talented, prepared workforce. Our core programs fulfill this mission. The Certified Nonprofit Professional (CNP) credential combines critical skills and knowledge, practical experience and a national perspective. Leaderosity offers a suite of technology solutions to help our partners keep their mission moving forward.