Get Ready to Change the World

Certified Nonprofit Professional You want a career doing what matters most to you. The Certified Nonprofit Professional Credential is here to make that happen
Find a Purpose – Build a Career
What's next after you graduate? The CNP credential is a powerful tool for building a career in the social good sector. Add this nonprofit management certificate to your associate, bachelor's or master's degree and you will open new doors. Perform better in your job. Earn more money early in your career. And be satisfied with work that means you are changing the world!
What does it take to earn a CNP?
When you earn your CNP, you will be part of a global network of professionals leading teams that make our world better. Every person who wears a CNP badge meets five requirements. Hover over each icon to learn more.
The CNP credential is available to students at any campus!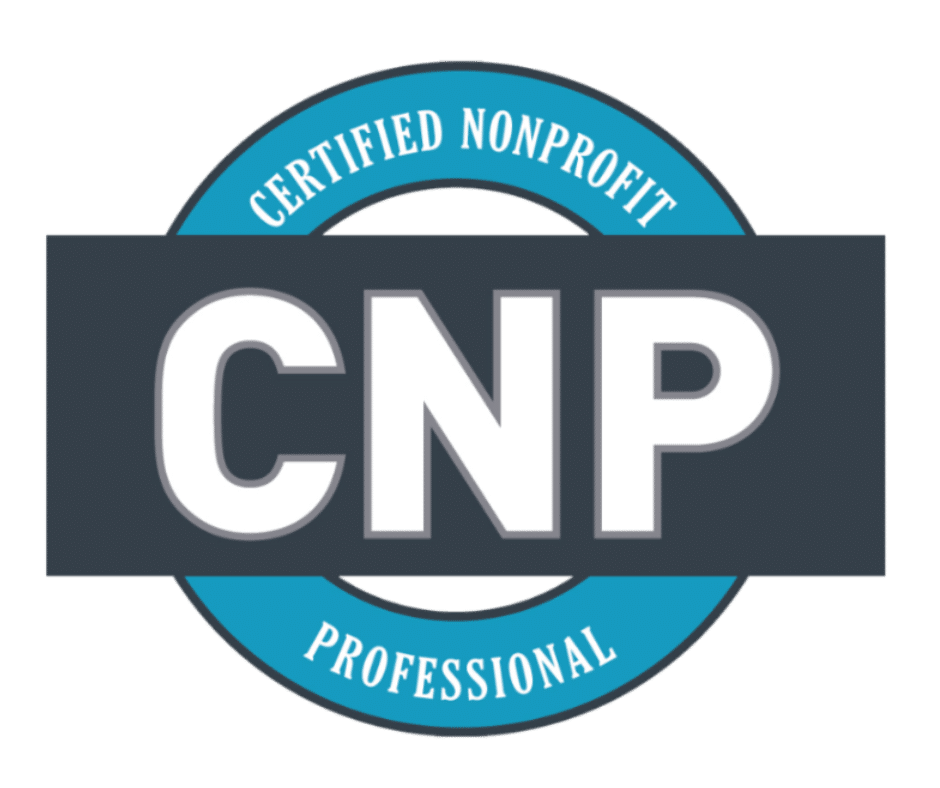 Earn a lifelong
credential
Once a CNP, always a CNP. Your digital credential can be shared on all of your social platforms. The format is easy to import to your email signature line, LinkedIn, and other social media. Once you credential, you will also receive a CNP certificate in nonprofit management suitable for printing.
CNP Central
After enrolling in the program, you'll log into CNP Central, our platform for all things CNP. Here you'll prepare for the CNP Exam with the Study Guide and track your progress toward the five CNP requirements. You'll also learn from nonprofit professionals, connect with fellow students, and take advantage of nonprofit and career resources. 
Career L!FT
Hosted on CNP Central, Career L!FT helps you build the career you want in the social sector. Get help with writing a resume, completing your LinkedIn profile, finding a job, setting work-life boundaries, and protecting your mental health. 
CNP Mentor Match
Pair up with one of our CNPs working in the social sector. Ask questions you aren't sure who to ask. Practice interview skills. Get advice on preparing your resume or building your LinkedIn profile. Our alumni are the most valuable asset of our entire network. Tap into their know-how.
Elevate
Hosted by the Nonprofit Leadership Alliance, this three-day virtual conference for social sector leaders takes place every winter. Participants learn from national thought leaders, network with changemakers, and access a wealth of resources.
CNP Campus Partners
Click on your campus's logo below to meet your campus director and start the CNP program! 
Don't see your University?
Don't worry, you are a perfect candidate for our CNP Collegiate Track! We offer students on any campus a path to earn their Certified Nonprofit Professional (CNP) credential
Meet our CNP Program Manager!
Have some questions? Schedule a meeting with Ariel personally!