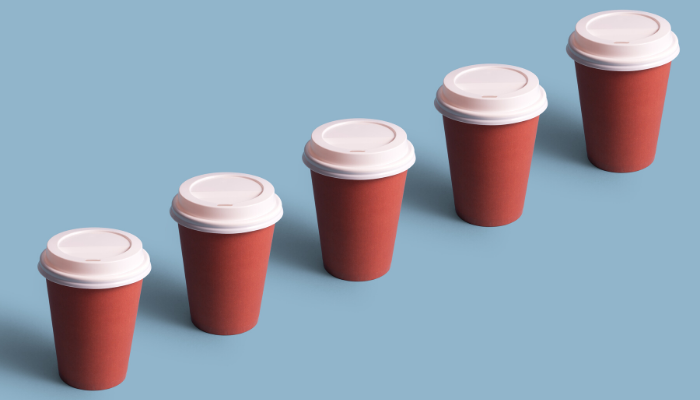 Written by Keely O'Sullivan Kurtz, MS, CNP
Reading Time: 2 minutes
Would 320 billion Starbucks cups fill your high school? What about a professional football stadium? I don't know about you, but I'm having a hard time picturing it. 
Let's think about this in a different way. It would take about 320 billion white chocolate mochas (my favorite) to equal the 1.7 trillion dollars of student loan debt American borrowers have accumulated. That's a lot of student loan debt. In fact, it's so huge that it's difficult to comprehend (much like 320 billion coffee cups). 
What shouldn't be difficult to understand are your student loans and the tools and resources available to help you navigate repayment options. 
Student loan debt tools at your fingertips
These resources review student loan debt concepts, provide updates on recent loan relief efforts and highlight debt forgiveness for public service workers. 
To take charge of your repayment options, you have to understand the student loan debt landscape. Check out this

student loan packet.

It provides a high-level refresher on loan types and repayment options. If you want to take a deeper dive into loan concepts, refer to the

student loan forgiveness

page provided by the US Department of Education. 

As a borrower, you may have been affected by the federal student loan actions resulting from COVID-19. It's important to stay ahead of these changes and how they may change your repayment options.

Page two of this resource

dives into both the CARES Act and the Executive Action that suspended loan payments for some borrowers. These relief efforts have been extended through at least

June 30, 2023

.

Certified Nonprofit Professionals (CNPs) and CNP students working in public service roles may qualify for the

Public Service Loan Forgiveness Program

. This program forgives your remaining student loan balance on some federal direct loans after ten years of service.

Learn more

to see if you qualify today or if you will in the future. 
Take action
Understanding the national student debt crisis in its totality is challenging (just like picturing 320 billion coffee cups). To kickstart this understanding, you are invited to watch a free workshop! This hour-long event will help you understand student debt in a clear and meaningful way in order to achieve short-term relief and long-term freedom. You can expect to learn more about monthly payments, applying for loan forgiveness and COVID-19 policy updates.