Written by: Miles Bilka, CNP
Reading Time: 2 minutes
Are you bored of using the same virtual backgrounds for every meeting? Or are you constantly on the move? Try setting up a new background perfectly made for a Certified Nonprofit Professional (CNP), like you!
Are you unfamiliar with what the CNP credential is? We got you! The Certified Nonprofit Professional credential is the only nationally recognized credential in nonprofit management that provides learning and real-world experience. The program means you will perform better in your career and be seven times (7x) more likely to be a leader where you work.
1. A Background with a View!
In your next meeting, showcase an impressive view with an even more impressive nonprofit message.
2. Showcase your artistic roots with a pop of color!
Liven up your screen with our classic shade of orange. Perfect to spark some creativity in your next meeting.
3. You mean business.
Have an important meeting but still want to showcase your nationally recognized nonprofit credential? Look no further! This background is perfect to convey yourself as a nonprofit professional dedicated to your organization's mission.
4. A mix of fun and professional!
Show the world you are a leader in the nonprofit sector. This background is perfect for your next networking event!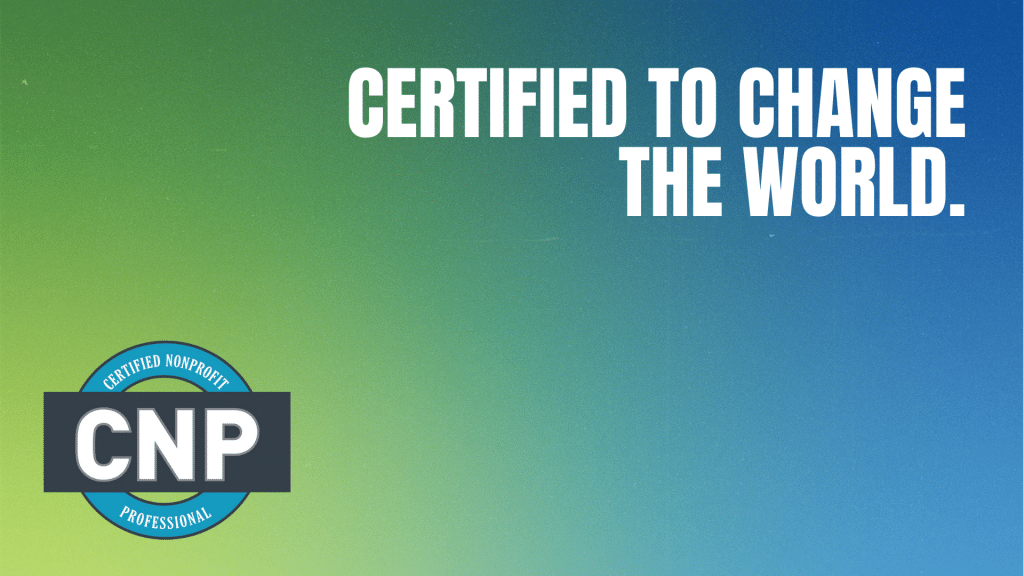 ---
Get nonprofit tips and tools delivered right to your inbox by joining The Nonprofit Leadership Alliance Newsletter. Our bimonthly newsletter will make sure you know what's happening with our network of social sector leaders.