In the heart of Southeast Michigan, Certified Nonprofit Professional (CNP), Charnae Sanders stands as a beacon of inspiration. As the Program Manager at Co.act Detroit, she dedicates herself to supporting nonprofits and community organizations in their mission to create lasting positive change. In an exclusive interview, Charnae shares her journey, her passion for storytelling, and the transformative role of the CNP credential in her career. 
Bridging the Gap
Co.act Detroit serves as a vital resource hub, breathing life into the missions of countless nonprofits across the region. "We exist to support nonprofits so they can better support their communities," Charnae explains. From administering grant programs to facilitating workshops, Co.act Detroit's collaborative efforts ripple through Detroit's neighborhoods. 
Charnae's introduction to the nonprofit sector began at the Detroit Historical Museum, where she served as a Program Coordinator. "I just loved the experience of connecting with the community. I'm born and raised in Detroit, so that's where my heart is," she shares. Armed with a journalism degree from Central Michigan University, Charnae's passion for storytelling found a new avenue in the nonprofit sector. Her commitment to making a positive difference in her community, coupled with her love for connecting with people, led her to Co.act Detroit.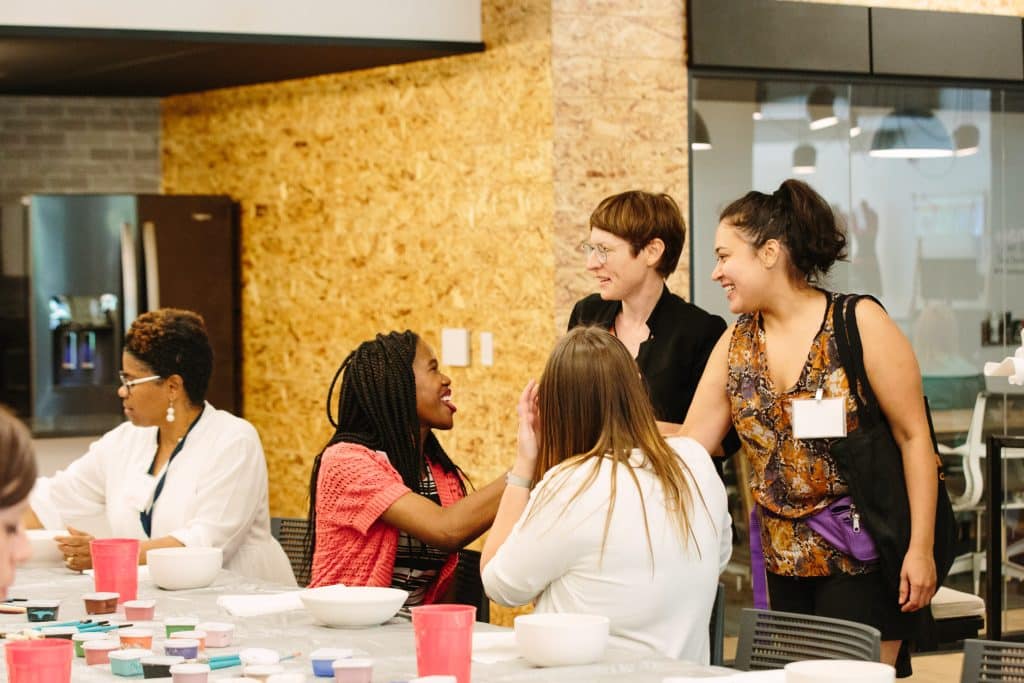 A Quest for Knowledge and Impact
Charnae's commitment to learning led her to embrace the Certified Nonprofit Professional (CNP) credential. She recalls a colleague's recommendation that introduced her to the program. The CNP credential, offered by the Nonprofit Leadership Alliance, presented a unique opportunity for her to broaden her understanding of the nonprofit sector. "It's allowing me to slow down in a really fast-paced environment to zoom out from the day-to-day work and gain a broader understanding of how nonprofits are impactful organizations," she explains. 
Given her existing role in the nonprofit sector, Charnae recognized the need to expand her horizons. The CNP Professional program offered a self-paced yet guided journey that allowed her to delve deeper into the intricacies of nonprofits. "It's been really inspiring for me because it's allowing me to show up differently than I ever expected before taking the program," Charnae enthuses. Her commitment to growth reflects her dedication to serving her community in the most impactful way possible.  
Inspiring Change
Charnae's story embodies the essence of the nonprofit sector – people coming together to create meaningful change. In her own words, Charnae beautifully summarizes her passion: "What keeps me grounded and inspired is that at the end of the day, when I get to see the people we're supporting, that allows me to know what I'm doing makes a difference." Her story reminds us that each step we take toward community betterment, no matter how small, contributes to a larger narrative of hope, compassion, and progress. 
---
Did you enjoy this story? Get nonprofit tips and tools delivered right to your inbox by joining The Nonprofit Leadership Alliance Newsletter. Our bimonthly newsletter will make sure you know what's happening with our network of social sector leaders.