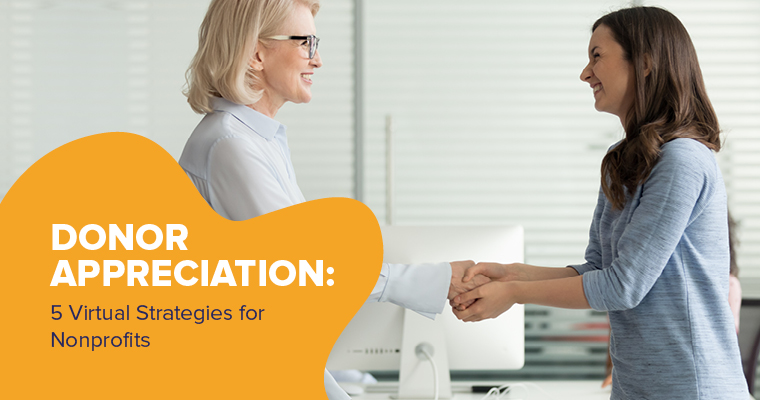 Donor appreciation has always been an important part of your nonprofit's strategy. It provides a stewardship opportunity that encourages them to come back and continue contributing to your organization time and time again. Not to mention the fact that it's polite to say thank you when they lend a hand of assistance. 
However, nowadays, with the switch to remote working environments and everything gone virtual, your appreciation strategies might have been slightly disrupted. It could be easier to let those thank-you calls slip through the cracks when you're not at the office. Or maybe you've had to cancel your appreciation events. 
While your strategy might be changing due to the "new normal" caused by coronavirus, that doesn't mean you should let up on your appreciation strategies. 
In fact, you should probably hunker down and work even harder to show your supporters that you care. They've been undergoing economic hardships just like the rest of the world, making it more difficult to give. This, therefore, makes it more difficult for your nonprofit to secure donations. Showing more appreciation for the ones you do receive is consequently, much more necessary. 
Here at Bloomerang, we're experts in donor stewardship. We've provided technology, research, and assistance that has helped thousands of organizations build relationships with their supporters. We've decided to use this expertise to put together this guide of our top five virtual strategies that nonprofits can use to show appreciation for their supporters. Here are the strategies we recommend: 
Without further ado, let's expand on these tips so that you can implement them effectively into your appreciation approach.
1. Personalize the thank you. 
Have you ever received a message addressed, "to whom it may concern"? What was your reaction? Did you read or even skim the message? Or did you ignore it completely? If you're like so many others, you likely pay these messages very little attention.
This shows the need for organizations to personalize their messages as they send them to supporters. Imagine giving a gift of your hard-earned money, then receiving a generic thank you message that was obviously sent to everyone who contributed to the campaign. That's exactly how your supporters feel when you don't personalize appreciation messages. 
Generally, nonprofits set up a thank you message to be immediately sent to supporters when they contribute to a campaign. This is a fine strategy—as long as you automate the personalization process, too! Then, it acts as both appreciation and a confirmation that their gift was received. In this message, you can add some personalized aspects such as: 
The donor's preferred name

The exact donation amount that was contributed

The specific campaign that the supporter gave to (if applicable)

The type of donor they are (first-time, repeat, monthly, etc.)
All of this information can be set up to be included in the message when your organization has access to the right donor database. Bloomerang's donor database buyer's guide explains how you can leverage the data stored in the database and automation features to make sure these messages convey the most appropriate and personalized information possible. 
This is especially true when your database integrates with an effective marketing platform like Mailchimp. In the case of integrations, you can automate the inclusion of your donor segments and data from your CRM into your marketing strategies. 
We recommend that you take additional measures past just your initial thank you message, however. For instance, calling your supporters within three days of their donation to say thank you allows them to have a personal conversation with someone at your nonprofit. Or, sending a handwritten thank you note in order to make a tangible connection with a human element. Don't be afraid to take out your cell phone or turn on your webcam to record a quick thank you video that can be emailed to the donor.
Don't underestimate the power of these seemingly small gestures! They can make a big difference when it comes to establishing relationships with your supporters.
2. Show your supporters their impact. 
Donations power your nonprofit's mission. Your supporters contribute to your organization because they want to make a positive impact on the world through you. Recognizing this desire to make an impact and communicating to your supporters that you understand their ambition will help them feel connected to your mission. Plus, it acts as proof that their donation accomplished what they intended it to. 
So how can you show donors their impact? Well, there are a few strategies that you can use. We recommend the following: 
Tell donors what their donation can do before they give.

On your donation page, it's a great idea to include suggested donation amounts that your supporters can use to decide how much to contribute to your mission. Along with those suggested donations, tell supporters what each amount could accomplish. For instance, "a donation of $25 will provide 50 meals for hungry individuals." 

Tell donors about successful projects after the campaign.

After the campaign ends,

send out donor thank you letters

that explain what the campaign accomplished and, specifically, what their contribution to the campaign helped accomplish. For example, you might say, "Your generous contribution of $25 helped the Feed the Hungry project provide 500 meals to families in need."

Reach out at the end of the year to show project impact.

When the year draws to a close, your nonprofit should show your supporters how much you've accomplished throughout the year in an annual report. In this report, you can discuss the projects you've accomplished thanks to the donations contributed by your supporters.
Showing supporter impact not only amplifies your notes of appreciation, but it holds your team accountable. You want to make sure that you have wonderful news to report back to your donors about your progress toward your mission. Therefore, you're more likely to work more strategically when it comes to using their donations wisely.
3. Take your appreciation event virtual. 
As we mentioned in the introduction of this article, your organization might have had to cancel your regular appreciation event due to the social distancing guidelines of this year. These events are intended to provide an exclusive opportunity to your supporters in order to show your appreciation. 
While appreciation events cannot be held in-person, they can still be held online through virtual means, specifically through live-streaming software. Re:Charity's live-streaming solution guide explains that there are even advantages to hosting these events online rather than in person. These benefits include increased geographical reach, increased accessibility to the event, and higher engagement among your attendees. 
But what type of appreciation events can you hold over live-streaming services? Well, here are two types of events that you may consider hosting for your supporters. 
Educational events.

Give your supporters an inside look to learn more about different aspects of your organization and your mission through  virtual educational events. For example, you might host a documentary broadcast party where supporters can watch a movie that has to do with your mission. Or, you might provide a walk-through live-stream of your project site, giving them an inside look as to what their donations are accomplishing. After all,

no one should ever stop learning

!

Socialization events.

Social distancing regulations have left many individuals feeling deprived of their usual social activities. Providing an opportunity for supporters to get together with others who are passionate about your cause is a great way to give them the socialization fix they need and to communicate your thanks. For example, you might choose to host a thank you happy hour. Invite supporters to drink their preferred beverage and keep them talking with some prepared conversation starter questions.
While virtual events may seem to be a fairly new idea, they've really been around for a little while. In the past, nonprofits have been adding virtual elements to their in-person events. Now, events have gone totally virtual. In the future, we'll likely find that both virtual and hybrid events become the new long-term normal.
4. Leverage social media to reach supporters. 
Social media is an incredibly helpful tool when it comes to reaching your supporters in new ways. While email tends to be the standard outreach tool to say "thank you," social media offers a brand new platform!
Some of your supporters may actually prefer to be communicated with via social networking platforms. If you know that this is the preferred method of communication for some of your supporters, save that information in your donor database. Then, create a segment of supporters who all prefer this platform. That way, when you craft social media messages, you know exactly which audience you're targeting. 
On social media, you might try a few different strategies to reach your supporters and show appreciation: 
Use direct messaging on the social platform.

Direct messaging is a really great strategy when your supporters have used the same social platform to conduct their fundraising. For instance, if a supporter set up a birthday fundraiser benefiting your nonprofit on Facebook, you might direct message them on Facebook Messenger to thank them for their dedication. 

Post a video thanking your audience at large.

They say a picture is worth a thousand words, so how much is a video worth? The answer is

a lot.

By posting a video thanking all of your supporters for their generosity, you not only provide an appreciation opportunity for existing supporters, but you can also engage prospects and convince them to engage in the future. 

Share other platforms where you showed appreciation.

If you've posted blog posts about your campaign or about your organization's latest project on your website, be sure to use the social media buttons available to share those resources on your social media page! You may also choose to share the pictures or statuses that others post on social media and respond to say "thank you!" 
Social media is a powerful tool when used correctly! Don't neglect this awesome communication platform when it comes time for you to thank your donors.
5. Recognize your top supporters publicly. 
Public recognition is a strategy that not only shows appreciation for your top donors, but it also encourages others to strive for the same recognition. Take for instance the image below taken from this article on annual reports: 
Not only does this image celebrate the Johnsons who have helped provide access to schooling for individuals in their community, but it may encourage others (say, the Smiths or the Potters) to also contribute and have the same type of impact. They'll want just as much recognition as the Johnsons and may increase their involvement to become more like the top contributors! 
There are several places where you may choose to recognize your top donors for various campaigns. For example, you may publicly recognize them on your organization's: 
Annual report

Social media

Regular newsletters

Donor appreciation wall
No matter where you choose to feature your supporters, be sure you have their permission to do so before you post their image to the public. 
---
Donor appreciation is a key aspect of donor stewardship. When you go the extra mile and make sure your donors feel supported, they'll be more likely to give again and again, increasing your retention rate. By implementing these five tips, your virtual appreciation strategies will be just as strong (or stronger) as before the COVID-19 pandemic. Good luck!
Author: Steven Shattuck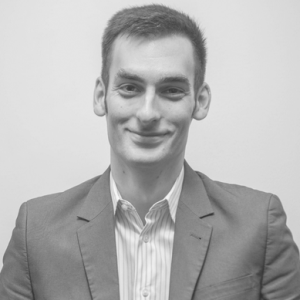 Chief Engagement Officer at Bloomerang
Steven Shattuck is Chief Engagement Officer at Bloomerang and Executive Director of Launch Cause. A prolific writer and speaker, Steven is a contributor to "Fundraising Principles and Practice: Second Edition" and volunteers his time on the Project Work Group of the Fundraising Effectiveness Project and is an AFP Center for Fundraising Innovation (CFI) committee member.