Meet Erika Manuel, CNP, a Navy and Coast Guard veteran who earned her CNP (Certified Nonprofit Professional) in 2012 from Tennessee State University. In a recent interview, Erika shared her incredible story, highlighting the importance of personal passion, dedication to mission-driven work, and the power of education in the social impact and nonprofit sectors. 
The Power of Volunteering
Erika began her journey at Tennessee State University, a historically black college in Nashville, Tennessee. What led her to the nonprofit sector? It all started with her participation in community initiatives and the volunteering experience she gained over time. As she put it, "I was drawn to social impact work because I had already experienced the profound benefit volunteering made on my personal development.  Paying it forward beyond my initial interest well into adulthood for many different organizations was a natural progression." 
This strong foundation allowed Erika to build a deep connection with the nonprofit sector.  
A Commitment to Service
What sets Erika's journey apart is her commitment to serving others. As a former military service member who transitioned into civilian life, Erika's extensive volunteer work and her involvement with civil rights and public service organizations like the National Urban League, the United Way, and Delta Sigma Theta have been central to her life. 
Erika's dedication isn't just talk. She's organized events that make a real impact. For example, she recently put together a mental health town hall for Black women, addressing the unique challenges they face while leading at work and in the community, and being the primary caregivers for their families.  This event was a hit for the National Council of Negro Women, highlighting Erika's ability to identify critical issues and bringing them to the spotlight. Her latest triumph? The Nonprofit Summit, a National Urban League Young Professionals' conference designed to help nonprofit professionals access essential resources and knowledge they need for career success.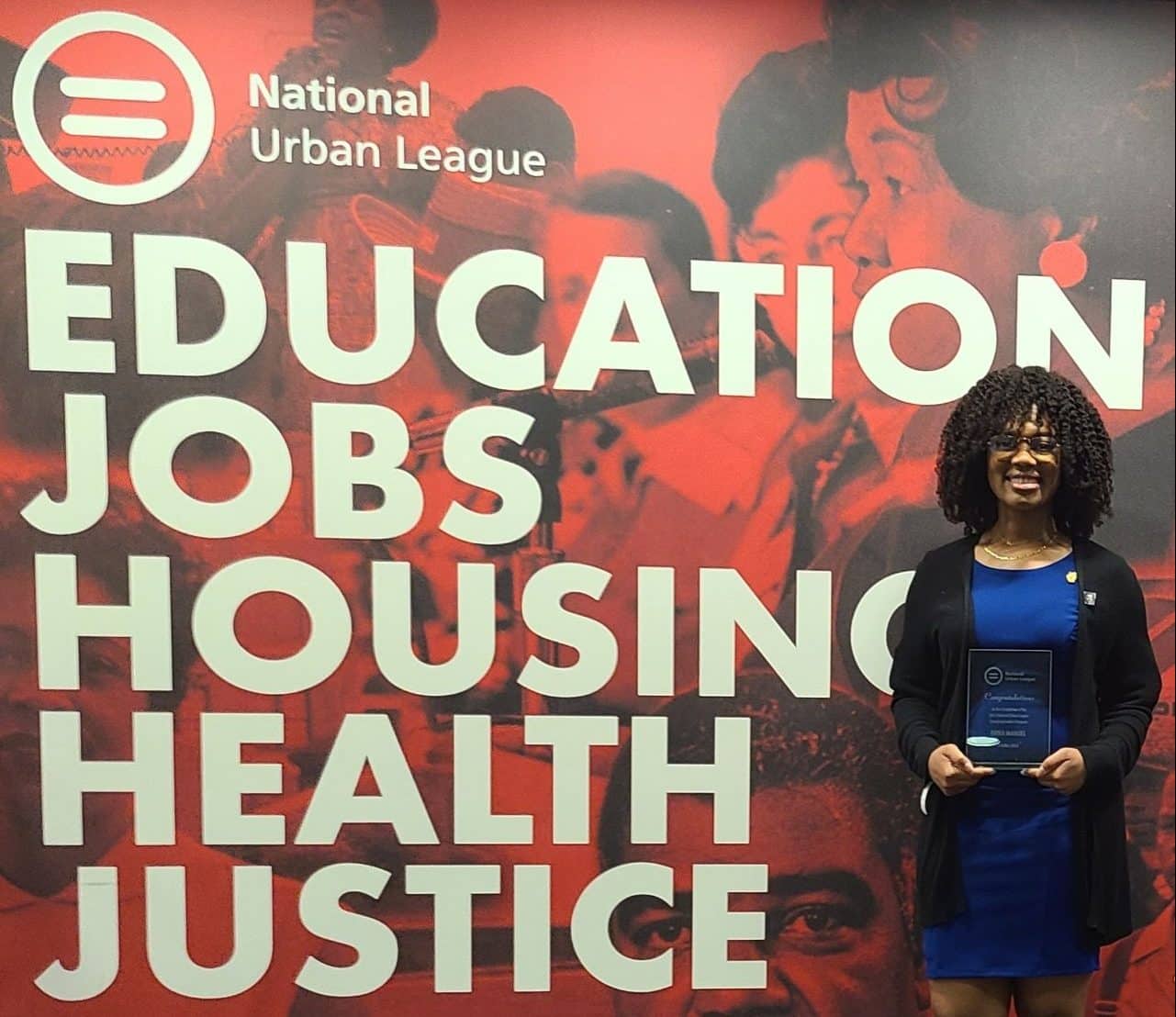 A Unique Skill Set
As a Contract Specialist at the U.S. Environmental Protection Agency (EPA), Erika plays a crucial role in the agency's efforts to maintain environmental safety. Erika's work at the EPA not only showcases her professional skills but also her dedication to a larger mission that includes procurement equity and disability inclusion. She bridges her military background and commitment to social and nonprofit advocacy, demonstrating that service to the community is not confined to a single career path because it is a lifestyle. 
Service Beyond a Career
One key takeaway from our conversation is that social impact work, including nonprofit and government, is all about who you are, not just your job. Her inspiring story highlights that a genuine desire to serve others is a powerful driving force. It also shows that education and certifications, like the CNP, are valuable tools to help you make a lasting impact for years to come. 
Erika's message to those interested in the nonprofit sector is clear: "I think if someone has a desire to serve and wants to find tools or resources to sharpen their skill sets, they should take some classes and consider obtaining the CNP." Her advice is like a lighthouse guiding you toward a path of impact, no matter where you're coming from. "The way you serve is unique to you and somebody or some entity out there needs your contribution." 
As Erika Manuel, CNP continues her journey and prepares to share her wisdom through her YouTube channel, she serves as an inspiration for future changemakers. Erika's story is an inspiring reminder that one person's efforts can profoundly impact both the lives of many and the greater good of the environment. 
---
Did you enjoy this story?
Get nonprofit tips and tools delivered right to your inbox by joining The Nonprofit Leadership Alliance Newsletter. Our bimonthly newsletter will make sure you know what's happening with our network of social sector leaders.