Part 1: Meet the Alliance's Fantastic Four
Have you ever wondered what nonprofit superheroes have in common?
They work tirelessly on behalf of others. They have grit. They don't give up. They will not stand for injustice.
When you look at it that way, it is clear who served as inspiration for the hundreds of superheroes created for the comic book industry. It is you – nonprofit leaders. As you work long hours and give freely of your talent and treasure, you are raising the quality of life of everyone in your community.
When others are faced with injustice – abuse, prejudice, oppression, inequity – they complain, or worse yet, do nothing. But not you. No, you roll up your sleeves and get to work.
This four-part series will highlight the work happening throughout the Nonprofit Leadership Alliance network. Four nonprofit superheroes who, against all odds, fought adversity to make the world a better place for all of us.
The Alliance's "Fantastic Four," so to speak.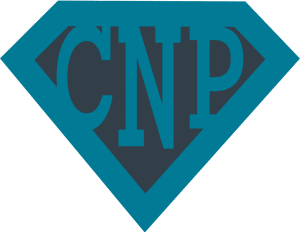 These nonprofit superheroes don't wear capes, but they are certainly saving the world.
---
Meet Bob Kendrick
A superhero to the core, Bob Kendrick taps into the spirit of the Negro Baseball Leagues for inspiration to keep fighting the good fight. "These men and women faced terrible adversity, yet they triumphed."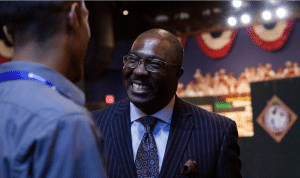 Bob is the president of the Negro Leagues Baseball Museum, the world's only museum dedicated to preserving and celebrating the rich history of African American baseball and its impact on the social advancement of America.
Bob started off his career on the corporate side, but even then, knew nonprofits were the community's best hope for saving the world. This is why, when asked to join the board of the Nonprofit Leadership Alliance, he did not hesitate.
"I was impressed by the leadership – but I also have a deeply-rooted belief that we all need to do whatever is in our power to help nonprofits succeed," Bob explains. Ensuring nonprofits have access to talented and diverse leaders is an effective way to make that happen.
In addition to the role nonprofits play in healing the world, they also help people live out the values that matter most to them. "Even after we are gone, the nonprofits where we worked or volunteered – they go on," Bob said. "With every person they help or with every life made better – so lives our own legacy."
When asked about the legacy Bob wants to leave, he explained that it is not enough to know that he made a difference to one organization.
"One day my 10-year-old granddaughter will bring her own daughter to the museum and tell her that her great grandfather dedicated his life to this work," Bob explained.
Want to support the mission of the Alliance as we build the next legion of nonprofit superheroes? Click here.