Written by Miles Bilka, CNP
Reading Time: 3 minutes
Like many other Kansas City residents, we are ecstatic to see the Kansas City Chiefs return to the Superbowl! But, this one hits a little closer to home for us at the Nonprofit Leadership Alliance. Why you might ask? Because of our founder, Harold Roe Bartle! Popularly referred to as "The Chief" (and namesake of the Kansas City Chiefs), Bartle was a former two-term Kansas City mayor and one of the region's most impactful youth leaders and public figures in Kansas City's history.
Roe Bartle was called "Chief" long before he ran the city. As previously reported in Indian Country Today, the Mic-O-Say was founded in 1925, under the leadership of Harold Roe Bartle, a former Scouting leader for the Cheyenne Council of Boy Scouts in Casper, Wyoming. Bartle claimed he was inducted into a local tribe of the Arapaho people and according to another "traditional Mic-O-Say legend," Bartle was also given the name Lone Bear by an Arapaho chief. Thus he went by the name "Chief Lone Bear" in his Mic-O-Say organization.
The Mic-O-Say became wildly popular and increased camp attendance in scout summer camps by young men who wished to incorporate Native American traditions into their scout activities. In 1928, Bartle was named the Scout Executive of the Kansas City area council, and Mic-O-Say had become so successful, other Mic-O-Say camps were formed. Bartle's Mic-O-Say camp in Osceola, Missouri, now called the 'Bartle Scout Reservation" still exists today.
As a result of declining philanthropy through the Great Depression and the loss of qualified young men to serve as professional Scouters due to World War II, the ranks of professional Scouters had diminished from 1929-1948. It became clear that to sustain professional leadership in youth-serving nonprofit organizations, a training ground in America's universities had to be created. Mr. Bartle's vision spurred him to create American Humanics, Inc. in 1948, which was rebranded to the Nonprofit Leadership Alliance in October 2010.
Bartle saw a significant deficit in nonprofit leadership. The impending influx of youth program participants would demand hiring numerous qualified nonprofit staff members. His response to this employment gap was to build a hands-on training ground that would be housed on college campuses nationwide. Bartle's vision lives today in the Alliance: the largest network in the country working to build a pipeline of talented and prepared professionals through the nationally-recognized Certified Nonprofit Professional (CNP) credential.
Known nationally for his impressive gift for engaging crowds with his sharp wit and booming voice, Bartle was a social entrepreneur, American businessman and philanthropist. Bartle seemed determined to participate in making the world better, accepting as many as thirty appointments to philanthropic boards and commissions. According to the team's history, owner Lamar Hunt went with the name "Chiefs" to honor our founder H. Roe Bartle.
His legacy has ignited the passion of the Alliance for over 75 years. We are proud to have a founder so passionate about building our sector's workforce and we are excited to continue to lead by his example.
Everyone at the Nonprofit Leadership Alliance is proud to play a part in the Kansas City Chiefs' story!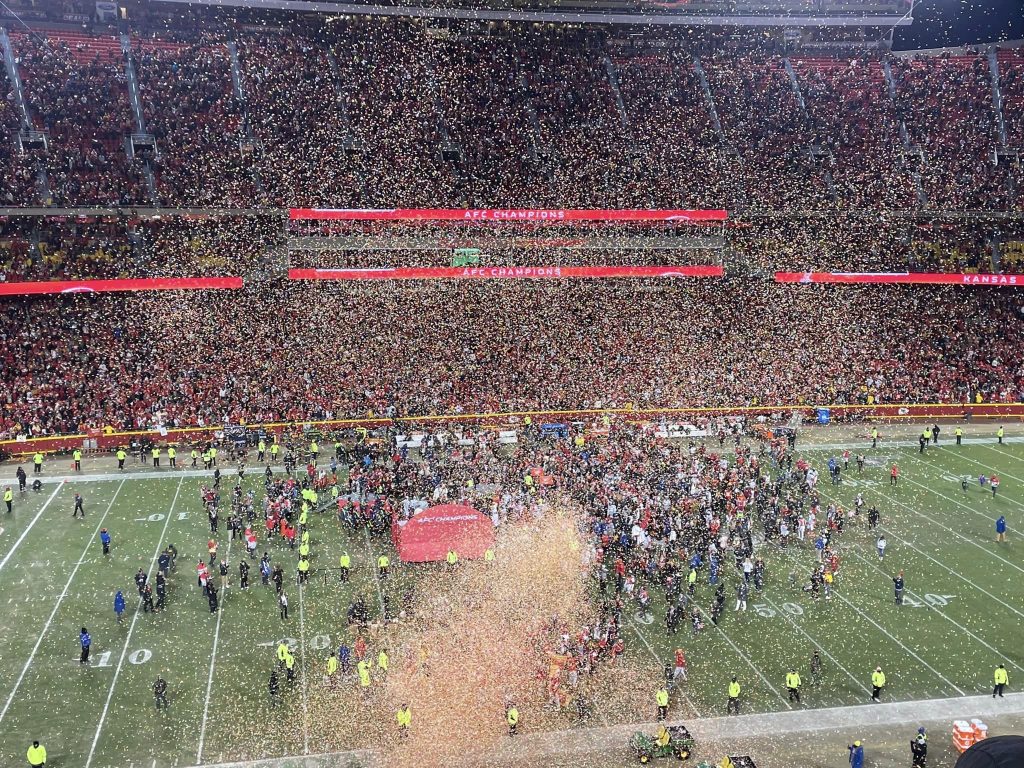 ---
Get nonprofit tips and tools delivered right to your inbox by joining The Nonprofit Leadership Alliance Newsletter. Our bimonthly newsletter will make sure you know what's happening with our network of social sector leaders.