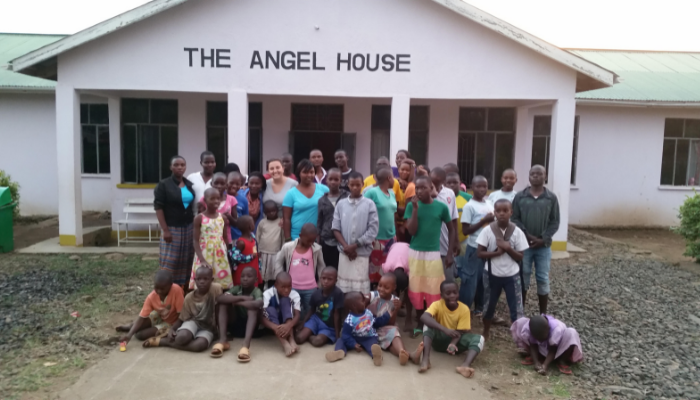 Written by Katie Rossman, MPA, CNP
Reading Time: 2 minutes
Growing up, I spent a lot of time volunteering in my local community. From volunteering at my local soup kitchen to volunteering with an organization that helped those struggling with drug or alcohol addiction — all of my volunteer experiences were instrumental in my upbringing and gave me a sense of purpose. They were critical to my understanding of what a difference a small act of kindness could make in someone else's life.
About 15 years ago my mother began to travel to an orphanage on dental missions in the African nation of Tanzania. Over the years, I have taken several trips to the orphanage along with my family. Meeting the children at the orphanage and experiencing their joy in life, even with what little they may have had, completely changed my outlook on life. At the time, I didn't realize how much of an impact these trips would have not only on my life but my future career.
After one trip in particular, I remember returning home and saying to myself "This is what I want to do with my life." I was passionate about helping people, especially these children in a developing country, but I had no idea how that could lead to a career. So, how did I go about turning my passion into purpose?
In finding the Nonprofit Leadership Alliance at Wright State University I realized that I had found a way to turn this passion into a career. By joining the Alliance Student Association, I not only gained access to earning the Certified Nonprofit Professional (CNP) credential, I joined a national network of over 11,000 individuals working to make our world better.
The CNP credential has put me on a path to success that I am forever grateful for. I know that many of my CNP peers feel this same way because of their time in the program. 
Not a CNP yet? Help launch a successful social-impact career by registering for the nationally recognized CNP program. Not only will it make a difference in your own life and career path, but it can also change the world for the better!