FOR IMMEDIATE RELEASE
October 11, 2021
For more information, contact Miles Bilka, CNP
miles@nla1.org
P: (816) 463-9484
---
NONPROFIT LEADERSHIP ALLIANCE AND THOUGHT INDUSTRIES ANNOUNCE PARTNERSHIP TO OFFER SOCIAL JUSTICE TRAINING
Training will help learners explore the idea of social justice and how they can take action.
Partners expect thousands of interested learners to engage during the free offering period.
The special offer comes from the partners' shared interest in actively responding to the grassroots social movement for justice in our country.
Kansas City, Mo. – The Nonprofit Leadership Alliance and Thought Industries announced an online training to help Americans begin the conversation about social justice in our communities. What's Fair? Exploring social justice in America will be available free of charge for 30 days, beginning October 15. The course is offered by the Nonprofit Leadership Alliance, powered by the Thought Industries customer training platform.
Learners will explore the meaning of social justice and what it looks like in our world, as well as learn how to advance key issues in their own organizations and communities. Darian Rodriguez Heyman, former executive director of Craigslist Foundation and Co-Founder of GenderSmart, is featured in the virtual session sharing his insights about the social justice movement happening in our world today.
"As the people in our communities continue to struggle with what is just and right, our most powerful tool for change is learning more," said Susan Tomlinson Schmidt, CNP President and CEO of The Alliance. "We have to explore our own values and meanings for ideas like social justice and then consider what we can do to change what we think is wrong. Self awareness is the first step in a social justice journey."
"Online learning can be a real force for positive change in the world, and we're proud to be a part of it." said Barry Kelly, CEO and Co-Founder of Thought Industries. "The work that Nonprofit Leadership Alliance is doing to provide access to social justice training will continue to have an impact for generations to come."
Participants can register for the course at this link.  Learners will move through the sessions at their own pace and will earn a certificate upon successful completion. This course is part of a three-part series on Equity and Justice.
About the Nonprofit Leadership Alliance
For more than 70 years, the Nonprofit Leadership Alliance has helped nonprofit professionals perform better in their jobs. We change the world by making sure that nonprofit organizations have the talented workforce needed to fulfill their missions. Our programs develop individual leaders so that their organizations are stronger and more effective in turn. The Certified Nonprofit Professional (CNP) credential and Leaderosity, our core talent development programs, lift the quality of life in all communities by building social sector leaders ready for the challenges of today's world. Learn more about our work at www.nla1.org or follow us on LinkedIn and Instagram.
About Thought Industries
Thought Industries power the business of learning by providing the world's leading B2B customer training platform. The company was founded in 2014 around the core belief that online learning experiences should be modern, intuitive, engaging, and scalable. Today, our team builds and maintains the only learning solution with completely native tools and integrations that drive higher engagement, learner proficiency, and retention rates for our customers. Headquartered in Boston, Thought Industries has offices across North America and Europe. For more information, visit www.thoughtindustries.com and follow us on LinkedIn and Twitter.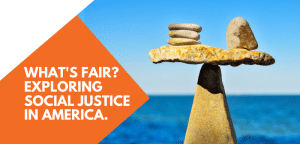 Participants can register for the course at this link.