Written by: Amanda Onochie, CNP
Reading Time: 4 minutes
If you've found yourself searching for the Holy Grail of staff retention, I welcome you to the oldest geocaching chapter in the history of Management. As a collective, we have created & consumed articles, books, blogs, videos, seminars, and even leadership retreats for progress towards a revolutionary solution. Surprisingly enough, the most elusive concept involving our staffing issues may be the simplest- staff development.  
Longstanding studies show that next to comparable wages and work-life balance, employees are looking for employers who value them. One way in which value is often measured is by an entity's investment in its staff. Investment is determined by said entity's perspective on staff training and eventually will be displayed through their ratio of internal vs external hiring.  
Although packaged as an employee perk, employers benefit as well. By placing an importance on personal/professional development, employers can anticipate returns in office morale, staff productivity, stronger connection to the organization, and an increase in cross-training desires. 
The following are low to no-cost sites that managers & employers, like yourselves, can present as entry points into professional development among your team and throughout your nonprofit. 
Nonprofit and Business 
Goodwill Community Foundation, Inc  
The Goodwill Community Foundation offers the general public standardized learning in specific employment-related areas. Staff can increase their competency in Microsoft Office, Google applications, Photoshop, and Linux or choose to study topics like basic computer skills and social media. The site also provides completion certificates and the ability to save the user's progress- tools that could aid in the tracking of professional development if incorporated into an employee's 90-day work plan. 
A widely accepted, multi-faceted online learning provider, LinkedIn Learning has risen to the upper echelon of professional development in recent years. Placed alongside sites like Coursera, Khan Academy and Skillshare, LinkedIn Learning differs in the fact that it offers top-tier insight from industry leaders with the ability to apply those principles in your office same-day. I am personally impressed with the multiple delivery methods and formats used to educate all levels of the workforce. Whether you have 1 hour or 10 minutes a day LinkedIn Learning is capable of catering to your continuing education needs. 
Pryor presents 'learning solutions' for individuals, teams, and organizations through live seminars & webinars on a plethora of topics. If you haven't heard of Pryor Learning I suggest you visit their website. Pryor Learning hosts 5000+ OnDemand courses for those seeking learning on their schedule but I do recommend the live instruction. I attended a few seminars while in Connecticut and had speakers traveling from all over the Northeast. I found their approach to education so brilliant, I inquired about being a facilitator! What sets them apart is the scope of their topics. Instead of linear introductions to Management, for example, they offer Criticism & Discipline Skills for Managers and Supervisors, Succeeding as an Introverted Leader and Achieving Results without Authority.  
Join their FREE workshop on Managing Remote and In-Person Teams: Learnings from the last two years on June 22nd to feel the difference. 
Nonprofit Specific 
Leaderosity Library is an on-demand catalog of nonprofit courses designed to prepare servant leaders for career success. Leaderosity Library features courses developed by experts in the field and includes topics ranging from equity and social justice advocacy to risk management and program design. Your organization can even offer access to these courses to your volunteers or members through an organizational subscription, an exclusive course offering, or a fully-branded platform.
Honorable Mention
Youtube – To those who can't separate YouTube from its once humble beginning as an entertainment site, you're missing out on what has become the new frontier of information sharing. Youtube is now one of the leading, most publicly trusted* sources of edutainment to date. Similar to our society's new approach to marketing, moving from large corporations to influencers and preteens, the formal education model has toppled exposing new entry points for lifelong learning. Technology-based how-tos, niche software tutorials, detailed steps & procedures to just about everything can be found hosted by reputable brands** or SMEs (Subject Matter Experts) through YouTube. Some can even argue that edutainment– the process of entertaining people while simultaneously teaching them something- has "replaced" traditional pathways into certain industries.
* Though controversies have struck the platform in the past YouTube still holds much of the public's trust as consumption & usage continue to soar. 
**With removing the barriers to information sharing we must remember to vet our YouTube subscriptions for credibility & true information sources.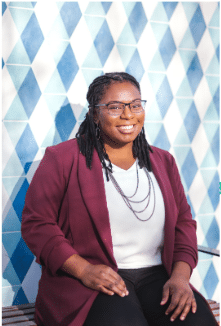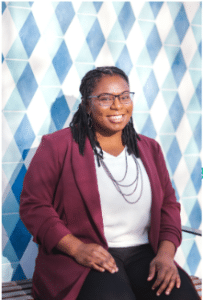 Amanda Onochie, CNP | Founder & Principal  Consultant | AB Community Development Solutions LLC | abcsc.info@gmail.com 
A Returned Peace Corps Volunteer (RPCV) and Certified Nonprofit Professional (CNP) of 9 years, Amanda works to introduce principles of asset-based community development & Agile methodology into the management of NGOs, community groups & businesses. Amanda's domestic & international experiences have served as exploratory studies in her growing research on change management & organizational leadership leading to the founding of her business. AB Community Development Solutions LLC was created to increase the operational efficiency of beleaguered community systems while prompting sustainable change through hands-on consulting.  
In her free time, Amanda educates the general public on the mutual benefits of service-learning through initiatives like Americorps and serves as a facilitator of Google's #IamRemarkable self-promotion campaign.