Written by: Jacob Spencer
Reading Time: 2 minutes
What is peer to peer fundraising? From peer-to-peer (P2P) community events to P2P Challenges on Facebook (Meta), peer-to-peer fundraising is a versatile tool that nonprofits can leverage for revenue, promotion, and donor acquisition. However, P2P campaigns can often become rather complex, making it difficult to keep participants excited and engaged. 
So, before you knuckle down and begin planning your next peer-to-peer fundraising push, consider these best practices for maximizing engagement among your peer-to-peer participants: 
Personalize your messaging.

Incorporate events into your fundraising.

Inspire participants with your fundraising pages.

Gamify your fundraiser. 

Show gratitude to your participants.
With the right donation tools and these conscientious engagement strategies, you'll be far better equipped to keep your fundraisers' motivation high for your entire peer-to-peer campaign.
1. Personalize your messaging.
Before brainstorming P2P engagement strategies, ensure you have a complete understanding of your fundraisers' role in your campaign. 
For example, consider the differences between peer-to-peer and crowdfunding campaigns, two of the most popular participant-focused, large-scale fundraising strategies. While both campaigns rely on widespread support and the sharing of fundraising pages, P2Ps require a far more organized and passionate group of supporters to help manage and promote your fundraiser. 
Therefore, one of your top priorities for your peer-to-peer fundraiser is making sure your supporters feel recognized for their efforts.
Communicate regularly with your donors and volunteers to keep them invested in your campaign. Leverage donor data such as names, giving amounts, number of shares, and other activity markers and personal data to create customized, personal messages for each supporter. 
Coordinate all of your communication channels—from social media to direct mail—to connect with participants, keep them up to date, and encourage their continued support.
2. Incorporate events into your fundraising.
Give your peer-to-peer participants something concrete to look forward to and put on their calendars with an event. You could book a venue and host an in-person activity or even plan a virtual fundraising event to make it more accessible to all attendees.
Your supporters will be motivated by the opportunity to concentrate their fundraising efforts, engage with other participants, and celebrate everyone's hard work. Consider these engaging fundraising event ideas from Donately's ultimate peer-to-peer fundraising guide: 
Dance-a-thons

5K races 

Walk-a-thons

Virtual giving days
To bring in additional revenue for these events, you can set up booths, games, and mini-fundraising opportunities within these larger activities. Sell merchandise at your event with t-shirts, hats, and other memorabilia to raise money and awareness for your cause!
3. Gamify your fundraiser.
Gamification is the infusion of game-like elements, like point systems, scores, and rankings, into other activities. This strategy brings out people's natural sense of competition, encouraging them to work towards your fundraising goal and show others what they're capable of.
For example, to instill a friendly sense of competition in your fundraisers, you might: 
Share digital leaderboards 

Create a fundraising thermometer

Give virtual badges to high-performing participants

Deliver prizes and merchandise to top participants
Take a closer look at your donation software, keeping these features in mind. For maximum ease-of-use and P2P fundraising success, look for a donation platform that has these gamification features and a dedicated suite of peer-to-peer fundraising tools.
4. Show gratitude to your participants.
Donor appreciation isn't just important for your peer-to-peer fundraising campaigns—it's a critical component of every nonprofit's fundraising and stewardship strategies.
Show your passionate, hard-working supporters that you appreciate their dedication to your P2P campaign by:
Organizing social media shoutouts 

Sending personalized thank-you letters

Creating a participant spotlight page on your website

Hosting a grand finale celebratory event
Be mindful to ask for permission before publicly sharing your supporters' names, activities, and identities on a public platform. Additionally, make sure that your information on supporters is accurate and up to date before reaching out to them. 
NPOInfo's guide to nonprofit data hygiene, offers a few essential tips for maintaining "clean" donor data, including performing a data audit, verifying email addresses and contact information, and creating a standardized data management process.
Peer-to-peer fundraisers find success through the dedication and passion of the donors, volunteers, and supporters who participate in them. While your supporters are motivated by their passion for your cause, these engagement strategies can give them the extra push to stay active in your campaign!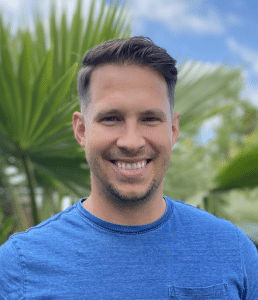 Author: Jacob Spencer
I strive to make every step of our customer journey as enjoyable as possible. My goal is to turn everyone that trusts Donately into a raving fan! Raising funds can be daunting, but we know that with the right tools, it can and should be easy. 
Throughout my career, I've been able to help sales and success teams tackle new markets, grow and expand. Leading with empathy, listening to actually solve problems, and remembering that we are all human are the key elements to growing any business in a meaningful way.
When I'm not working you can find me spending time with my wife, 2 boys and our Border Collie, Abbie. Family>Everything.